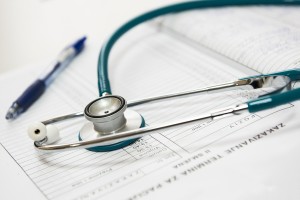 Open enrollment season is upon is, and like many others I've spent time comparing the different healthcare options offered by my employer. For the first eighteen years of my career my goal was simply to balance how much the plan cost with how much I would pay out of pocket if I had to go to the doctor. That all changed last year when for the first time I really looked at how often we went to the doctor in relation to the cost of the different plans.
2015 was the first year I selected a high deductible PPO (Preferred Provider Organization) with an HSA (Health Savings Account).
The plan was to try it out this year and see how it worked out. As a family that doesn't go to the doctor very often it seemed like a good idea. We selected a lower cost plan that would require more out of pocket if we went to the doctor, but made monthly contributions to the HSA, If we came out ahead, we would likely take the same approach for the next year.
All was well with our plan in the middle of the year, but with just over a month left in the year, how do things look now?
Contributions
Pre-tax payroll contributions: $2625
Employer Incentive contributions: $1600
Total HSA Contributions: $4225
Expenses
Eyewear Expenses: $904
Medical Expenses: $556
Total Expenses Paid From HSA: $1460
Current HSA balance: $2765
With three payroll deductions remaining in the year ($125 x 3 = $375) if we incur no additional medical expenses in 2015 we will end the year with a balance of $3140
Our choice has paid off big time. Had we selected the low deductible PPO plan as we had for several years our situation would be much different:
We wouldn't have over $3000 in our Health Savings Account to invest, or use for future medical expenses.
The eyewear expense would have had to come out of our monthly budget
Our doctor office visits would have had an out of pocket copay
One huge advantage to having a high deductible plan with an HSA has been the total elimination of stress when it comes to medical care. Going to the eye doctor is expensive when you have three family members that need eye wear that always exceeds the plan's coverage. This year I just used funds from my HSA, which also allowed my wife to get prescription sunglasses. As for medical expenses, with more expensive PPO I would be responsible for 20% of the bill. With the low cost option with an HSA I'm responsible for 100% of that bill. But, instead of worrying about how I'm going to cut our weekly spending to pay for 20% of the bill I know without question that I had the money in the HSA to pay the entire bill.
The other major reason I'm happy with my healthcare plan choice is the $3000 sitting in the health care savings account. My daughter needs braces, which is not covered by my dental insurance. The estimate we got for her orthodontic treatment was coincidentally just over $3000. My daughter will be getting the braces she needs to straighten her teeth early in 2016, and I have the peace of mind that because of the choice we made last year I can pay the bill in full immediately.
I skimmed the healthcare options offered by my employer enough to know that they're almost exactly the same as last year. Picking the same plan with a health savings account again for 2016 was an easy choice.
Have you completed your healthcare plan enrollment for next year yet? Did you pick a plan with a health savings account?