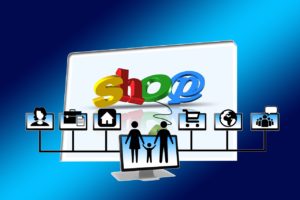 Recently my son purchased Amazon Prime for a year. I questioned whether he would really get his money's worth out of it, and offered to pay half the cost if I could use it as well. My thought process was if we both used it, it would be worth our money. So, I gave him $50 and promptly placed an order utilizing the free 2 day shipping. We were off and running.
I'm currently in the middle of a computer upgrade project, searching Amazon for the parts I want at the best price. When I got to the point of being ready to order, I knew I would have to ask my son to sign into his account so I could place my order. Unfortunately, he was at work so I would have to wait for a few more hours. During my wait, I poked around a little and discovered two things that may actually increase my Amazon Prime value.
Amazon Prime Household
Amazon Prime members are able to create a "household" and add an Amazon account of another adult to their membership. The partner account then has access to all of the same Amazon Prime services. In my case, it will allow me to place my orders with free 2 day shipping without having to bother my son to enter his userid and password. It also means that information about the order will be sent to my email instead of my son's.
Connecting our two accounts into a household is obviously the way it was intended to work. But, I couldn't help but wonder if one could just as easily just split the membership between two adults, not necessarily even in the same home or family?
Amazon Prime Card Application Promotion
When I added one of the computer parts to my cart, an offer was displayed on the screen. If I applied for an Amazon Prime credit card, and was approved, I would receive $70 off my order. It actually listed $20, but it was crossed off and then listed $70. While I don't want or need another credit card, I'm giving some serious thought to doing it. My credit score would take a little hit for the inquiry, and one could argue that I would be tempted to spend more at Amazon because I have a credit card with them that gives me rewards points for buying stuff through them. But, I already have a rewards credit card that gives me the same in cash back so I don't feel there would be any additional temptation to overspend. Essentially I'd get $70 in exchange for a card I'd just throw in my junk drawer until I felt like canceling it.
While many of the services part of Amazon Prime are uninteresting to me, the 2 day free shipping is a definite plus. By being able to fully share a membership, and get a nice promotional gift for signing up for a credit account, they're essentially paying me to sign up for the service. The more find out about Amazon Prime, the more I like it.
How about you, EOD nation, did you know about Amazon Households? Would you apply for a credit card you don't want or need for a $70 discount on your order?