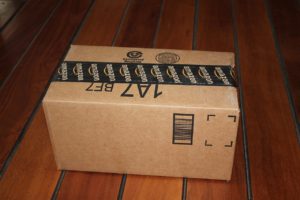 Doing most of my Christmas shopping online was unbelievably convenient, but there was always one thing about the process that worried me. What would happen if something had to be returned? My mind would instantly create a scenario in which it was nightmarish, hard process which would take months to get my money returned. Fortunately, the process was simple and I got my money credited quicker than I would have imagined.
I ordered from Amazon a ski jacket my son had picked out, as he wanted to go skiing with his friends. When the coat arrived it didn't fit right. We then discovered that he had ordered a coat in a big and tall size by mistake. The item description included the word, "Big," but he had thought it was just part of the name of the product. We were about to find out just how easy the Amazon return process was.
Initiate Return Process
First, sign on to your Amazon account, and click on "orders" on the upper right portion of the screen. This will display a list of your recent orders. Find the item you wish to return, and click on the "Return Item" button. You will be prompted to select a reason for the return.
Print Return Label
You will then be prompted to print your return label. If the order was fulfilled by Amazon, returning the item will not cost you anything. If the order was fulfilled by a third party, you will have to pay for shipping. This is something to keep in mind the next time you make a purchase from Amazon. If you have a choice, and the price is the same, it may be a good idea to have Amazon fulfill the order just in case you have to return it.
Ship Package
The return label will be for UPS, which must be affixed to the outside of your package. The process will also tell you when you need to ship the item by.
Track Progress
Once the package has been shipped, the progress of the return can be found under the "orders" tab within your Amazon account. A "check progress of return" button will be available to select. You can see where the package is and when it's expected to be received by Amazon.
Check Your Account
Once the item has been received by Amazon, it usually takes a few days for your refund to be credited to your account. Keep checking your account until you see your money credited.
Returning an item is one of the reasons some people worry about shopping online.  With a physical store, a customer does a real time exchange of money and product when a return is made. With an online return, you have to physically let go of an item before a refund can be given. Amazon makes the process easy and trackable from beginning to end. Plus, if you paid attention when you bought the item, returning an item doesn't cost you a penny.
What do you think, EOD nation, are you skeptical of ordering online because of possibly having to return an item? Have you ever had to return an item you bought online?