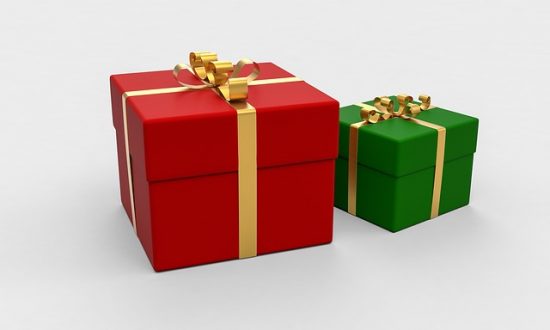 If you are thinking of going Christmas present shopping in the very near future, stop. Seriously, put down the checkbook, wallet, or purse because now is the worst possible time to do so. You're guaranteed to pay full price, and there's absolutely no reason to pay full price for any Christmas present.
The Price Hike
I've had my eye on a smoker at Walmart that has been on clearance for weeks. As grills, lawnmowers and other summer seasonal items were put on sale to make room for Christmas trees and snow blowers I noticed a smoker regularly priced at $274 drop to $199. A few weeks later it dropped to $150. I told my wife if it dropped to $100 I was going to buy it and sell it for a profit. I've been checking it almost daily, until last weekend.
While grocery shopping last Saturday I approached the shelf where the smoker had been sitting for weeks. I noticed the yellow clearance sticker had been replaced by a larger white sticker that read $274. The smoker wasn't the only thing that had the clearance sticker removed. Every grill and smoker was back at original price.
Walmart had restored the full price of grills and smokers for the Christmas shopping season.
I spent a few minutes walking around the holiday seasonal section filled with toys and decorations, noticing that nothing was on sale. Not a single item.
If you go Christmas shopping now, you'll more than likely pay full price.
When You SHOULD Shop
But fear not, budget minded shoppers, several opportunities are coming up for you to save money on your gift shopping:
Cyber Monday : Online shopping fans can sit in front of their computers in their pajamas and save big time during the largest online shopping day of the year.
Black Friday : The unofficial start to the holiday shopping season brings doorbuster sales as well as ongoing sales that can save you money between Thanksgiving and Christmas
After Christmas Sales : If you have family gatherings after Christmas, you can wait until after the holiday to pick up great gifts at a discount.
You may feel the urge to start your shopping right now. Resist. Make your lists along with your gift giving budget and then wait for the sales to start. You'll be glad you did.
How about you, EOD Nation, have you started your gift shopping for the holidays yet? Have you noticed prices of anything increasing in preparation for the holiday season?