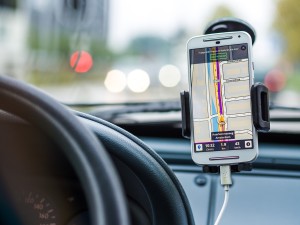 My son and I were walking from the beach to our rental home while on vacation in Florida. We were discussing our travel plans home as the next day we were to begin the multiple day drive back to Minnesota.
"So, it's cheaper to drive than it is to fly, right?" he asked.
Without hesitation I stated it was much cheaper for our family to drive. I didn't doubt my answer, but I wondered just how much money we were saving. I decided to do the research and find out.
Traveling By Car
Fuel:
Our family van averages 25mpg on the highway, or 500 miles per tank. Roundtrip to Destin, Florida and back plus some driving around during the week we logged about 2500 miles or 5 tanks of gasoline. Currently, it costs $40 to fill up the 20 gallon tank.
Total Fuel Cost: 5 tanks of gas x $40 per tank = $200.
Hotel:
We broke the drive to Florida up into three different days, and the drive back into two. This required three hotel stays:
Hotel Stay #1 : $102
Hotel Stay #2 : $175
Hotel Stay #3 : $144
Total Hotel Cost: $421
Food:
Since we were traveling for several days in each direction, we incurred food costs.
To Florida:
Day #1 travel dinner : $100 (TGIFridays)
Day #2 travel breakfast : $0 (included in hotel stay)
Day #2 travel Lunch : $24 (McDonalds)
Day #2 travel dinner : $74 (hotel restaurant)
Day #3 travel breakfast: $0 (included in hotel stay)
To Minnesota:
Day #1 travel breakfast : $0 skipped
Day #1 travel lunch: $24 (Arbys)
Day #1 travel dinner $75 (hotel restaurant)
Day #2 travel breakfast : $0 skipped
Day #2 travel lunch : $24 (McDonalds)
Total Travel Food Cost: $321
Total Cost For Traveling by Automobile: $942
Traveling By Airplane
Airline Ticket Costs:
Airline ticket prices fluctuate significantly and frequently. To get a representative airline ticket price, I chose dates a few months in the future. As were the dates of our vacation, I chose leaving on a Saturday and returning the following Saturday. The price per ticket found in my search was $525, which seems about average from Minneapolis to the Fort Walton airport (I've looked at flight prices countless times over the last 6 months). Since it's not a huge airport, tickets are relatively expensive, and don't fluctuate much.
Airline Ticket Cost : $525 x 4 = $2100
Car Rental:
By driving to Florida, we had our vehicle as transportation to stores and sightseeing activities. If we would have flown instead, we would have had to rent a car. Looking at rental car choices, the average rental of a standard sized car is $400 for the week.
Rental car cost : $400
Total Cost For Traveling By Airplane: $2500
Analysis
There are other costs associated with each method of travel. For example, we purchase snacks to have with us in the van while we drove. Also, had we flown we would likely had to have checked some bags, had some food expenses, and maybe even airport parking expenses. However, even with just this simple analysis it's easy to see that we saved a LOT of money by driving.
There is a tradeoff, of course, and my son recognized it immediately.
"Time is money," said my son.
He's referring to the time we spent traveling that we could have spent either relaxing at home (it was spring break week), or maximizing our time spent in Florida.  We saved money by traveling via car, but it cost us time. On the flip side, the travel time allowed us to spend time as a family, and make memories traveling by car across the country.
Do you drive to long distance destinations to save money? Have you ever analyzed how much you save by driving versus flying?