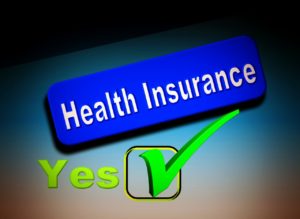 That special time of year is upon us again, my friends. I'm not talking about the holidays, the change in season, or even the start of the NFL season. Enrollment is open for next year's insurance selection. Millions of Americans are pouring over plan benefit sheets and plan price comparisons trying to make the most cost effective selection for themselves or their family. Many will simply take the option to renew whatever they had last year, leaving the only interesting action to find out how much their bill will go up when January rolls around. That may end up being the right choice, but it's important to take the time to look at all your options, and ensure you make the right choice based upon what happened this year, as well as what you can predict for the coming year.
Medical Insurance
This is the most expensive portion of the insurance puzzle, and the most complicated. For the last two years we have had a high deductible PPO (Preferred Plan Organization) plan, with an HSA (Health Savings Account). This option has treated us very well, as our family doesn't go to the doctor very often. The lower premiums in conjunction with contributions to the HSA has allowed us to pay for all of our medical expenses including our eye wear and my daughter's orthodontics without one cent coming out of our monthly budget. Plus, we still have a healthy amount in the account that we can invest and have grow for future use.
Now, had my analysis shown significant medical expenses such that a low deductible plan would have been more cost effective, we would change our insurance plan for the coming year. But, that not being the case we will stick with the high deductible PPO with HSA.
Vision Insurance
Our vision coverage pays for our eye exams in full, plus a fixed amount towards frames, lenses, or contacts each year. Analysis is needed to determine if the benefit received is greater than the cost of the insurance. If the insurance cost more than the benefit we received, I would dump the plan and just increase our HSA contributions. However, with 3 people in the family needing corrective eye wear the insurance more than pays for itself.
Dental Insurance
Our basic dental insurance pays for bi-annual cleanings, as well as periodic x-rays. It also covers a percentage of fillings and other dental work. If we take advantage of the cleanings, the insurance is worth having. It's also nice to have the partial coverage for fillings and other procedures if needed.
I also have a more expensive dental insurance option that has orthodontic coverage. Last year we switched to this option because we planned on having our daughter start orthodontic treatment. It's more than paid for itself, and we will continue with this option again this year. However, my daughter's treatment will be paid in full during 2017, therefore when enrollment opens next year for 2018, we'll be going back to the basic coverage.
Selecting your insurance coverage for the next year should never simply be hitting a button to just continue what you current have. That might be the eventual outcome, but life changes and different plan options may prompt a change that provides a better fit for your family's needs.
Have you selected your coverage for next year yet? Did you do in depth analysis or did you just continue with what you currently have?