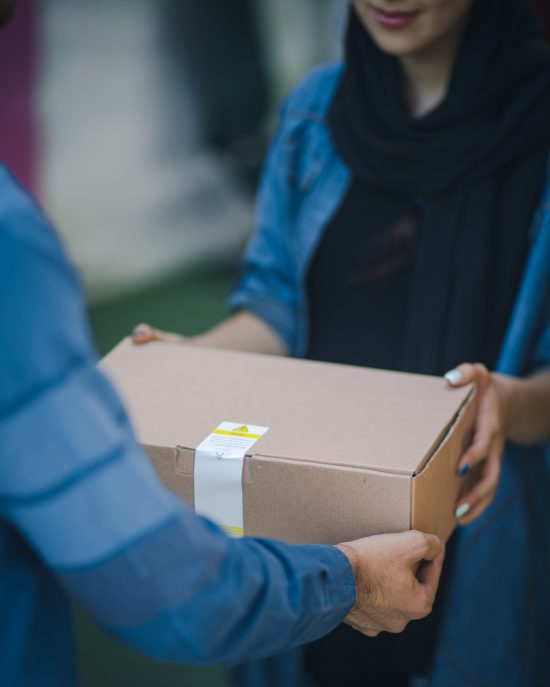 Returning items ordered online can be an intimidating process, and somewhat worrisome until you see the refund posted to your account. Close to two years ago I wrote an article outlining how easy it was to return things to Amazon, however I just had an experience that had me shaking my head. It's actually gotten EASIER to return things to Amazon and you can have your refund almost immediately.
I had ordered some costume items for my daughter for her use in her cheer team's themed homecoming float. Some of the items did not arrive in time for her to use, so I intended to return them.
Get The Code
The first step in the return process is to log into your Amazon account, find the item you want to return in your order history, and click on the button "Return or Replace Item." After answering a few questions, a QR code will be sent to your registered email address.
This differs from my experience a few years ago in which I would have to print a shipping label.
Drop it Off
With the QR code either physically printed or accessible on a mobile device, take the item(s) to return to a verified drop off location at a nearby UPS Store or the customer service desk at Kohl's. The UPS Store locator can help you find the nearest location. They will scan the QR code, print out a label, and take your item.
You don't have to package it, or even pay for packaging. At that point, they will do the rest. When I dropped off my items I was in and out of the UPS Store in about 60 seconds!
This differs from my previous experience where I had to package the item myself, and affix the shipping label.
Watch Your Email
As soon as the drop off location officially processes your item you will get an email indicating the return has been processed and you refund was on it's way. Depending upon your selection when you initiated the return from Amazon's website, this means the money is on it's way to the account used for payment (which may take a few business days), OR you may have an Amazon account balance (like a gift card balance). For me, this happened before I got back to my desk at work!
How To Know If Your Item Qualifies For Free Returns
The official statement on the Amazon website is that every product shipped within the US is eligible for free returns, but not all sellers offer it. Look for the words "free returns" next to the price of the item. If there's a possibility you may need to return the item, you may want to look for a seller that offers free returns.
The process of returning items ordered from Amazon has always been relatively easy, however improvements have been made in recent years making it even easier, many times free of charge, and your refund money is back in your hands almost immediately.
How about you, EOD Nation, have you returned something recently ordered from Amazon? What was your experience?