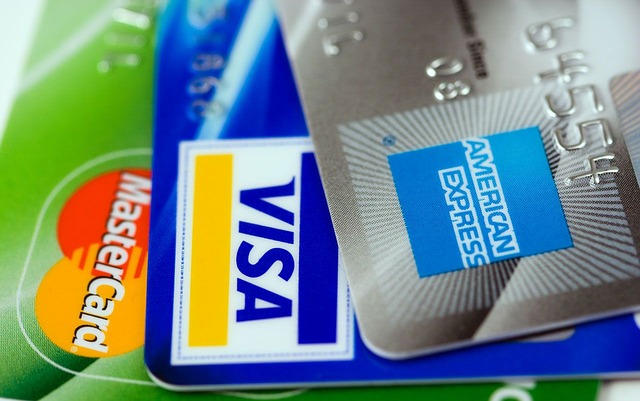 Retailers are doing battle in the online space. Mainly it's traditional retail giants trying to keep up with Amazon. Now Amazon is hitting back. If you have an Amazon Rewards Visa Signature Card from Chase, and you're an Amazon Prime member, you recently received something in the mail that makes shopping at Amazon even more attractive. If you don't fall into both of those categories, Amazon just gave you another reason to do so.
A few months ago I applied for an Amazon Rewards Visa Signature card from Chase because of a $70 incentive that brought down the price of upgrading my computer. That credit card also came with some rewards benefits.
3% back on Amazon purchases
2% back at restaurants, gas stations and drugstores
1% back on all other purchases
The Big News: More Rewards!
The exciting news is that Amazon has recently announced that Amazon Rewards Visa Signature card holders with an eligible Amazon Prime membership will now earn 5% back on purchases at Amazon! An increase of 2% back on Amazon purchases may not sound like much, but if you're a frequent online shopper at Amazon, it can add up quickly. For example, if members of your family happen to buy a fair amount of electronics equipment or Christmas presents from Amazon. I only mention those two specific items because my family falls directly into both of those categories.
How Can I Tell If I'm Eligible?
If you want to verify what level of rewards you're currently earning, follow these steps:
Login to your Amazon account
Under the "Account and Lists" drop down menu, select "My Account"
From the "Your Account" screen, select "Manage Payment Options"
Expand the details of your Amazon Rewards Visa Signature Card
There will be a "Rewards Status" field that indicates the percentage your account is earning
Reminder: Not Cash Back
It's important to mention that the Amazon Rewards Visa Signature rewards program is not cash back, especially for people that do not currently have one, but were thinking of getting one especially with this announcement. The rewards can be used towards future purchases at Amazon. This may be a deal breaker for some, but for frequent Amazon shoppers it will provide a welcome future discount on the purchase of their choice.
How Much More Reward Can You Earn?
If a person spent an average of $100 per month at Amazon, that would equal $1200 for the entire year. At 5% back they would earn $60 back as opposed to $36 back with 3%. That's only an increase of $24, but remember, it's free rewards. A person could save their points for a special purchase for an anniversary or birthday. Those rewards points do add up.
Nobody is going to get rich through credit card rewards. Credit card rewards are a tool that if used properly can give users a little kickback by buying things they were going to buy anyway. This is the first card that I've been exposed to with no annual fee that gives 5% back. If you're in the credit cards rewards game, the Amazon Rewards Visa Signature Card from Chase might be worth looking into.