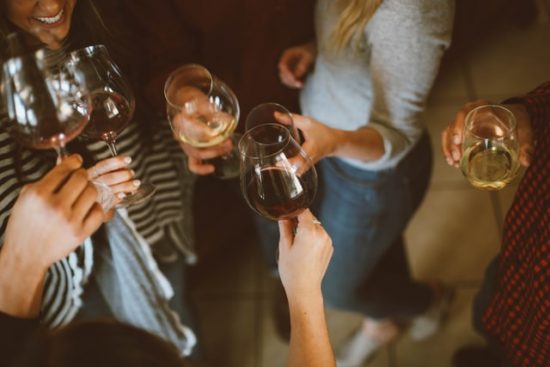 We share a lot of great money saving tips here on Enemy Of Debt. The goal is to enable readers to save money in their day to day life. Other personal finance blogs aim to do the same. Individually these tips will save money, but imagine if several could be combined into one frugal event. That's exactly what my wife did with some friends over the weekend.
Restaurant Gift Cards from Costco
My wife and I planned to go out to dinner with two other couples. The agreed upon restaurant sold $100 gift cards at Costco for a price of $80. I purchased one for each couple, saving all of us 20% on our meal.
Drink at Home
It's no secret the markup of alcoholic drinks at bars and restaurants is astronomical. Whether it's beer, wine, or mixed drinks, adult beverages at home are a fraction of the cost. After leaving the restaurant we regrouped at my house to continue our evening.
At Home Entertainment
A group of friends can sit around and talk and have a good time, but enhancing your gathering with some games makes the evening even more fun. We decided to play Jackbox games using an ap on an Amazon Firestick and our phones. We played games for a couple of hours, laughing so hard our sides hurt by the end of the evening.
Our group met for dinner at 6:30 and we finally called it a night right around midnight. By buying discounted restaurant gift cards, and having adult beverages at home while playing games we maximized our fun while minimizing our cost. While any one of these money saving tips would ease the strain of a night out on your wallet, together they made for an inexpensive, yet memorable evening with friends.
Howeabout you, EOD Nation, what steps do you take to save money when you gather with friends?